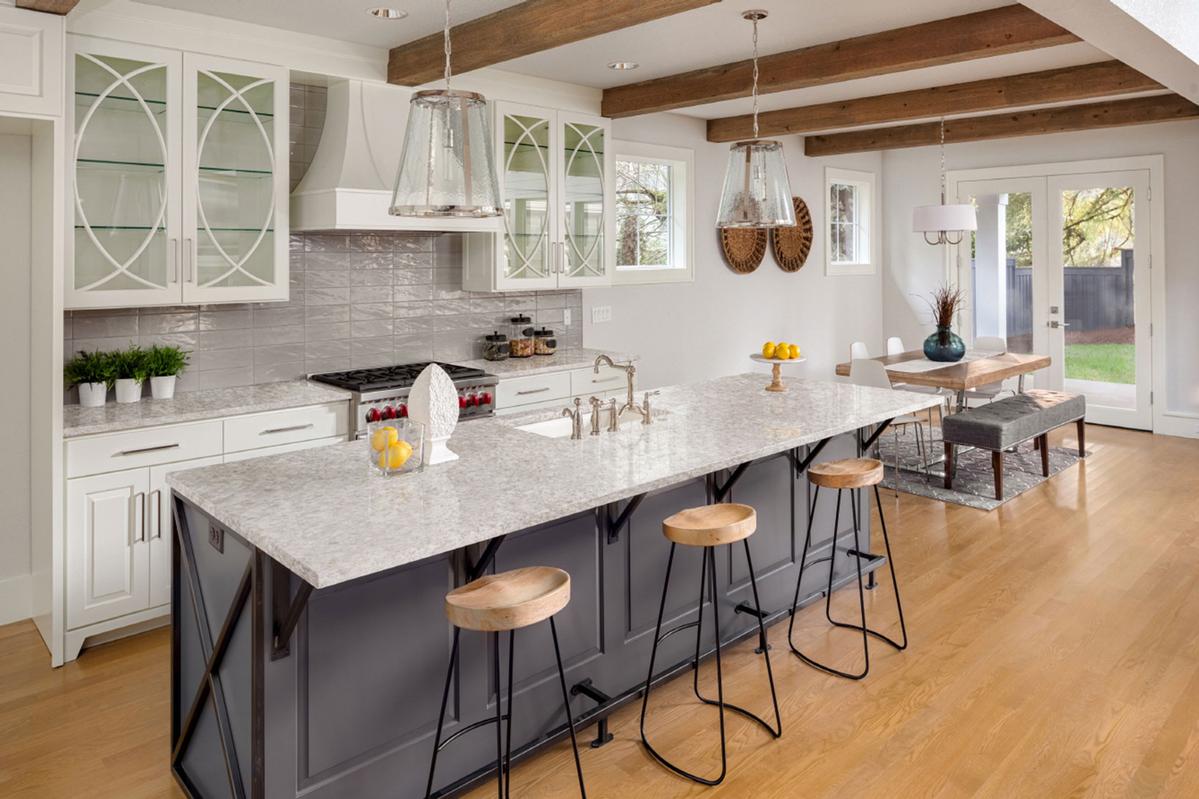 Why Quartz?
First, what is the difference between granite and quartz? Unlike granite which is 100% natural stone, quartz is manufactured by using up to 95% natural quartz (ground) with the remaining percentages made up of polymer resins.

Quartz has experienced a dramatic increase in popularity in recent years as it affords the homeowner the appearance of stone while offering the flexibility of customizing the design. This latter feature makes the selection process much easier when deciding on how the stone will coordinate with one's decor.

For those who lean toward being more eco-friendly when designing their home, quartz outranks granite in that is engineered, especially if one chooses a local manufacturer which minimizes the impact of transport.

Finally, quartz outranks granite in durability because it is harder than granite due to it not possessing a porous nature like granite. One word of caution though; be mindful of high heat pans. Quartz is susceptible to damage from excessive heat so always use a protective heat pad when placing hot cooking pans on the surface.
Below are some of the popular colours of quartz available through our suppliers. Check back regularly as we continue to add more colours!